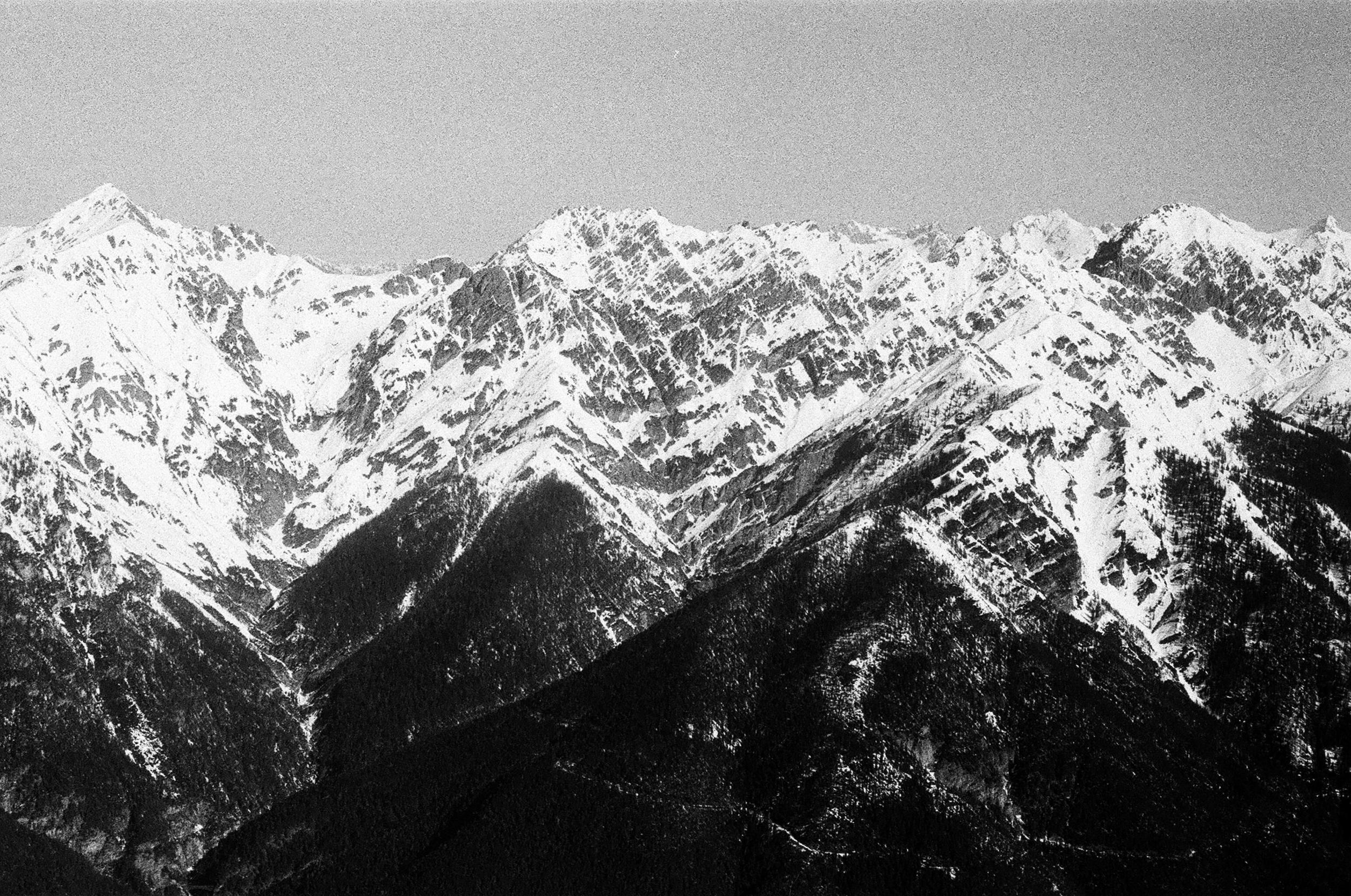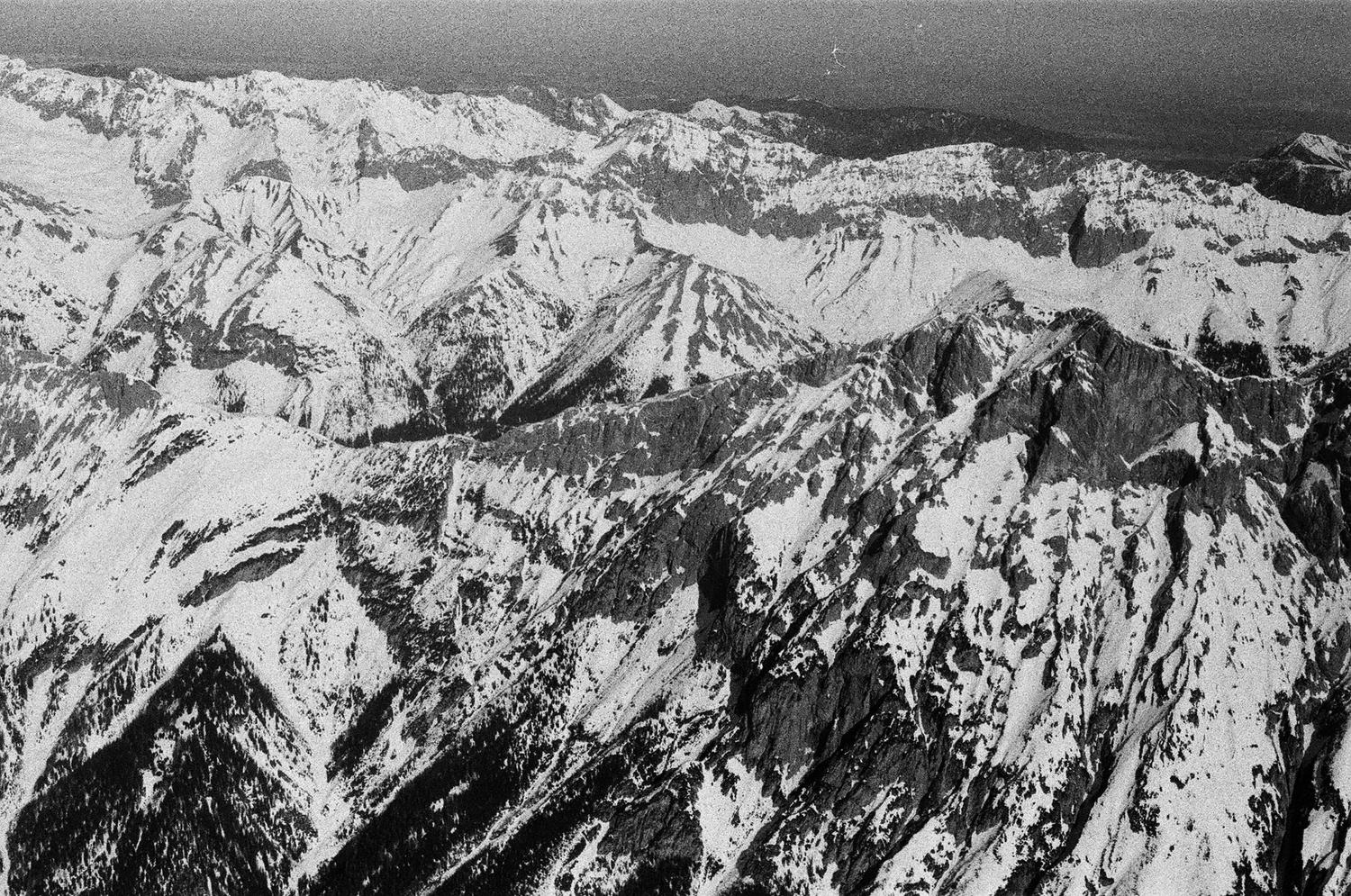 INNSBRUCK 02.19
PENTAX K1000
ILLFORD 400

Innsbruck airport is surrounded by mountains, the plane needs to get pretty low pretty early so you find yourself flying at eye level with the alps for a good 20 minutes, it's beautiful and mesmerising, would 100% recommend throwing down the extra squid to book a window seat.
I stayed in Innsbruck for a night for work, inspecting a pharmaceutical site at the foot of the Alps, also an incredible site to see - A huge industrial manufacturing/production site covered in snow, Alps to one side and flat plains to the other, with a tiny town housing the people that worked on site. Interesting how some people live, snowboarding before/after work and on weekend and commuting 5 seconds to work.
I flew out the next morning, it was a clear day and I was lucky enough to have the window seat again. This time I was prepared and had my snapper ready to go. Here was my chance. I generally refrain from taking photos from behind the passenger window with the 40 layers of acrylic and copious amounts on other people's faces and digits smudged layer upon layer, but this view was too good not to try, and I'm stoked I did, honestly so surprised at how well these came out considering it was through an EasyJet window.